Best HK VP9 Accessories To Overall Improve Your Firearm
Advertisment
If you Have been on the site lately you have probably seen that we have done an article covering what we think are the 10 best 9 millimeter pistols out on the market today. On that list, it shouldn't be at all surprising is the Heckler and Koch VP9 and below we have some HK VP9 accessories.
The VP9 is in many ways HK's answer to the Glock platform that has, for a long time now been the main player in the polymer wonder 9 category. With its new entry in the VP9 HK has come up with a serious answer to what block is putting out. Here what we're going to try to do is give you 10 accessories that we think will help make your VP9 one of the best concealed carry guns out there so let's get started .
You'll notice that we make very few modifications to the gun itself on this list. This is for a few reasons. First, this is a relatively new design, so there aren't as many options out there as there are for, say, a Glock 19. The other big reason is that, it is a new design. HK has had the lessons of the past century in small arms design to look at when designing the VP. That allowed them to put out an excellent concealed carry gun straight from the factory, and we happen to think that they did a pretty darn good job. The things on this list, then, are meant to compliment that great design and manufacturing work.
---
One of the things that we really like about the 9mm is just how well it suppresses. With some subsonic ammo, you can expect really good performance, while still adequately cycling the firearm. With how easy it is to make the VP9 suppressor ready, taking advantage of that seems to be a more than sensible thing to do for the ultimate HK VP9 accessory.
Here, we recommend the threaded barrel by Silencerco. Aside from being one of the premier silencer manufactures on the planet, they make their own barrels as well. Thus, it makes sense to us to try to pair one of their suppressors with one of their barrels. In this case, you simply drop the 1/2×28 barrel in when the gun is apart, and you are good to go. Additionally, this one comes with a thread protector to keep your investment in good shape for years to come. What you get from your time is the ability to run one of the better suppressor-friendly rounds through a fantastically well designed firearm.
---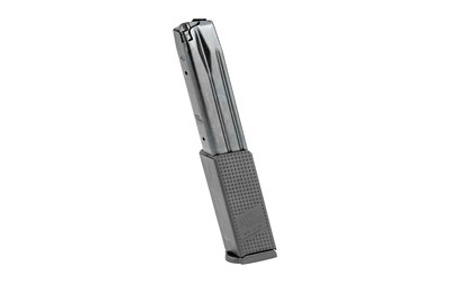 The VP9 comes with a variety of magazines, for a variety of reasons. Usually, for concealed carry purposes, we recommend that you keep a flush fit magazine in order to keep down on weight and printing. With that said, sometimes 20 rounds of 9mm will not solve a particularly troublesome problem.
If you find one of those cases that 20 rounds is not enough, Promag has something just for you. These 32 round mags nearly double the capacity of the VP9, while maintaining the quality you'd expect to find in HK parts. This magazine comes in a blue-hued polymer that basically matches the gun itself and looks natural when locked into the gun. Under that polymer is a metal magazine that should serve you well for a very long time and makes the perfect HK VP9 accessory.
---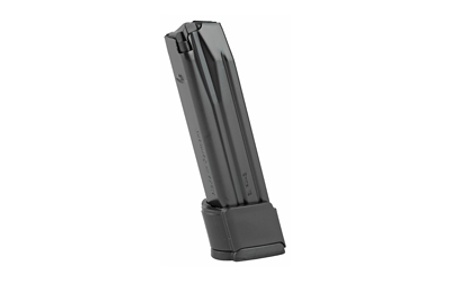 Just now, we recommended that you keep around a standard sized magazine to concealed carry because they're smaller and easier to avoid printing with. That, we think, is solid advice. That does not mean, however, that you necessarily need to make a big sacrifice in terms of firepower.
Here, we have OEM HK magazines that are meant for the VP9. These hold 20 rounds and have an attractive baseplate that also adds to the ergonomics of the gun: you'll have no problem getting a good grip on the gun with the pinky extension on the already generous frame. These magazines are our go-to for the VP9, and we recommend that you taker a serious look at them as well.
---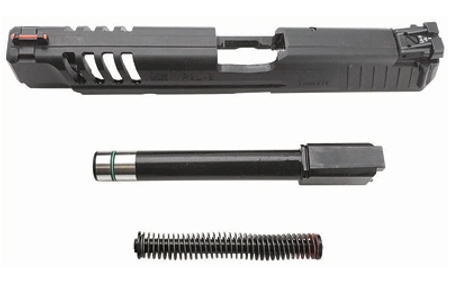 In its standard configuration ,the VP9 comes with a 4.1in barrel. For most people, most of the time, that is perfectly adequate. That said, there are some folks who want to get a little extra velocity out of the 9mm, which can benefit from a longer barrel. Or, perhaps, you simply want to move the weight of the gun forward a little bit to cut down on muzzle flip.
If that sounds like you, think about this kit. It's a conversion kit from a short slide to a longer one. The kit contains the slide, a barrel, and a recoil assembly, Basically all you would have to do is take apart the firearm as if to clean it, and then drop in the longer parts instead. The slide also comes with the great fiber optic sights that come in the VP9 in the first place, so you could still maintain a fully outfitted standard slide in case you want to switch back. It might not be a bad idea to have both: run competitions with the long slide, concealed carry with the short slide. That way you would get the best of both worlds.
---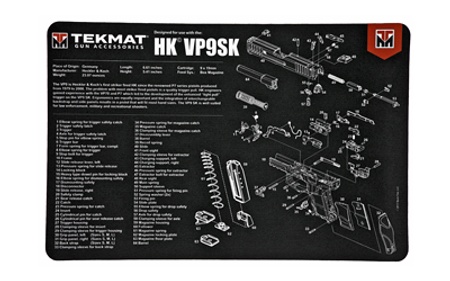 HK does make a fine firearm. Usually, their fit and finish is second to none. Your kitchen table is also probably pretty decent. At least, that's what the keeper of the house would probably say, and if you don't want to sleep on the couch, you probably shouldn't scratch the table.
In order to keep the VP9's finish nice, the table from being scratched, and general peace in the house, consider getting something on which to clean your gun that you don't need to worry about. We highly recommend Tekmats for this purpose as a HK VP9 accessory. These are rubberized mats with a nice neoprene top. That completes the practical purposes described above. This one also has a blown-up diagram of the internals of the VP9, which we find useful and informative. They also make rifle and shotgun mats, as well as some novelty ones, so check them out if you're looking for a better spot to clean guns or work on other small objects. We use ours for things like cleaning watches and fixing anything that has small screws that we'd otherwise lose.
---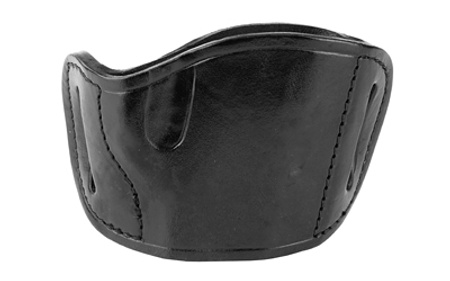 Chances are, you picked up the VP9 to concealed carry it. With that said, the long slide configuration might be a little bit much for an inside the waistband carry, but it's certainly not impossible. Instead, we've decided to keep the long slide for the added performance out of the 9mm round, and look for an outside the waistband holster that will work well for that particular application.
We recommend the Bulldog belt automatic slide holster in medium. This sturdy leather holster threads through your belt instead of clipping onto it: this makes carrying heavier firearms like the HI Power a lot more doable and moves them closer to your body. This one is also made out of leather, which will avoid scratching up the finish on the VP9.The design is a simple one: just thread a good gun belt through the leather holster and put the VP9 into it. This one is set up for right handed draw, so lefties might have to look elsewhere or do some training.
---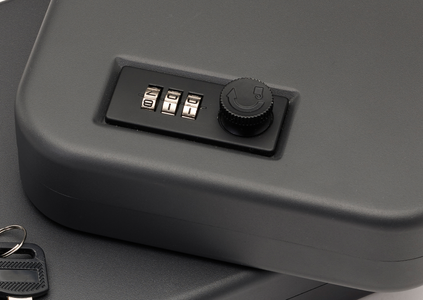 Generally, we think that being a responsible and safe gun owner is all of our responsibility. If we want to keep the rights that we currently have, and prevent needless exposure to danger, we have to think of and actually implement a safe way to store our firearms when they are not in our direct control and on our person.
With that in mind, we recommend this simple Snap Safe lockbox. It's really about as easy as locking boxes can get. This relatively small box can be opened with a three digit combination or a key, both of them mechanical. Two ways in and no batteries to run out, just how we like it. That said, this is not a massively secure gun safe. Something this size and security level would be a great solution for locking your gun in the car while you're at work or the gym. A necessity for an HK VP9 accessory, well for any firearm for that matter.
---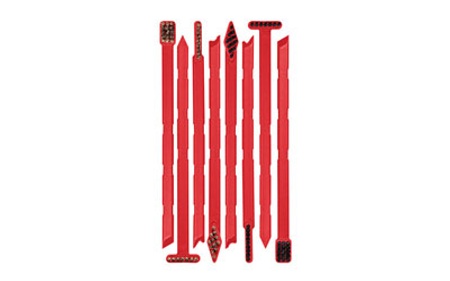 With a firearm as nice as the VP9, it is important to take care of it. After all, you'll have made a pretty sizable investment in this by the time you've gotten to this point in the list. When it comes to cleaning, we like good tools that can be used over and over again, on al of our guns, to good effect.
That's exactly what you have in this brush set from Real Avid. If you've taken a look at the VP9, inside or out, you're sure to notice that it has a lot of nooks and crannies, in really odd little shapes, for fouling to get gummed up in. This is just a natural part of gun design. We can, however, do our bit to keep our firearms clean, and thus reliable. These brushes really help do the trick to that end. There's 8 of them in this set, in different shapes, meant to get into pretty much anywhere gunk might be found. And they really do.
---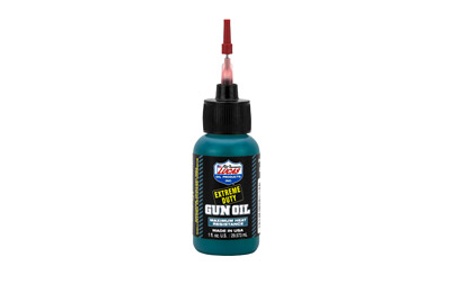 A clean firearm, we often preach, is a happy firearm. That said, we should try to do our level best to make sure that our carry guns are always in top shape. If things go distinctly bad, do you want to risk a malfunction because your tools are not properly taken care of? We didn't think so.
When it comes to firearms, some things are just disposable. For example, lubricant. Being 1911 fans for years, we're no strangers to making good use of the stuff. Also, we lose lubricant bottles. You're welcome, range strangers who never have to buy lube because of us. IN this case, you can buy 20 bottles of the best lubricant all at once, and not have to worry about it for years to come. But instead of a massive jug, it comes in 1oz containers, so you can keep them around wherever you might need them. I keep one in each range bag, and a few in my bigger cleaning kit. A must have HK VP9 accessory.
---
10. Pelican Protector Small Case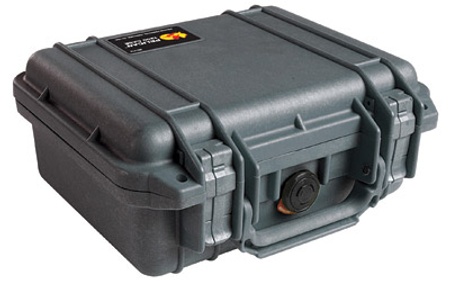 If you've been following along with our recommendations so far, you have a VP9, some extra magazines, and a long slide conversion kit at the very least. That's a lot of stuff, and we're going to need to figure out a way to keep all of that secure.
If you're trying to keep things secure, and a little bit discreet, consider a Pelican case. The cases themselves are the top dog in that market. There's a reason operators, journalists, and everyone in between keeps their kit in the things. That is an advantage to us: this case doesn't scream HK, and thus might be totally overlooked. In the concealed carry game, that concealment is valuable and we'll certainly take it here. These cases are also waterproof and TSA approved, so if you need to fly with your firearm, you can do so with this case( and please check all relevant laws and airline regulations)
---
Parting Shots…
The HK VP9 is an extremely compelling entry into the 9mm space. This is especially considering that HK knows their way around the 9mm pretty well in that they basically kept it relevant for half a century with their MP5 lineup, which is still going strong today. This firearm is a striker fired 9mm pistol that will serve you well in a concealed carry format, but would also make a pistol worth consideration in competition as well.
This list does very little change a fundamentally good pistol, and instead focuses on making sure that it runs in a way that you like for a very, very long time. With some good magazines, quality cleaning gear, and safe storage, we have a feeling that the VP9 will be your trusty concealed carry gun if you want to get into seriously good German design and you cant go wrong with adding some HK VP9 accessories.
---