Best Walther P99 Accessories To Improve Your Handgun Experience
Advertisment
Walther might be one of the best-known pistol designers on the planet. Of course, their old designs, known for their elegance and excellent builds, are legendary. The PPK was a favorite of James Bond, as well as some of our writers here. But you'd be mistaken to think that Walther is stuck in the past. Walther has been busy over the last few decades making sure that their pistols are world class firearms that are more than capable of keeping up with the needs of concealed carry. Read on find the best Walther P99 accessories.
With the P99, Walther has stepped into the 21st century in a big way. This is a polymer-framed, striker fired pistol that is perfect for concealed carry, which is what we'll be focusing on today. Importantly, they managed to build a striker fired gun that has a single and a double action trigger, meaning that the first trigger pull is a little longer and heavier for safety, with lighter and shorter resets for easy and fast follow up shots. That makes the P99 a seriously interesting pistol.
We recently covered it and 9 other well-built 9mm handguns in an article. Now, we'd like you to consider actually carrying the P99. Here are ten accessories we think you'd find useful if you do decide to carry the P99AS in 9mm parabellum. Basically, we do not alter the base gun in any major way with this list. Once you start messing with the mechanics of a firearm ,you might affect reliable performance. That is fine for a project gun or a competition pistol, but our focus here is concealed carry. So, what we're going to do here is focus on adding accessories to your kit that will make you better able to run the gun effectively. With a few new magazines, some cleaning supplies, good ammo and newer sights, the P99AS is a more than capable platform for concealed carry.
---
1. Trijicon Bright & Tough Night Sights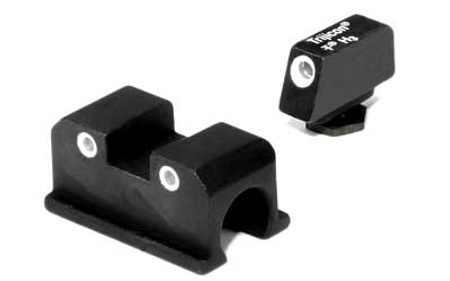 One of the most important things about a concealed carry setup are the sights on the pistol. They need to be rugged, so they can take being holstered, drawn, and potentially knocked around without losing zero. Second, they need to be easy to see in a variety of light conditions, so that you actually know where your rounds are going to go. Third, they need to be simple and quick: this isn't 1000 yard target shooting and if worse comes to worse, you need rounds on target, right now.
We think that these Trijicon Bright and Tough Night Sights do all three of those things really well. Trijicon has been in the optics game for nearly three decades, so at this point we trust them to make a rugged set of pistol sights. In terms of ease of use, it doesn't get much easier, these are three-dot tritium sights. That is to say, they glow in the dark, and are a nice bright white during the day. In terms of speed, all you need to do is follow the front green dot and press the trigger when the three dots all line up. These are excellent sights, and we'd be lying if we said this isn't the perfect Walther P99 accessory.
---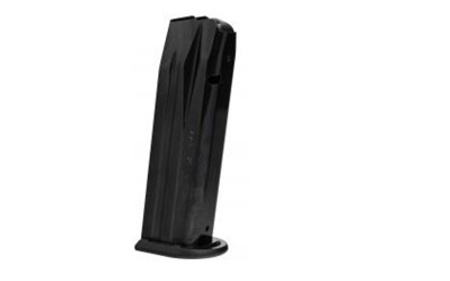 Now that you have those slick sights on your Walther, it'll be pretty quick to expend all 15 rounds that come in your standard magazine. You're having a great time drilling out the center of a target, then you get a click. What now? Well, you're going to need another mag, and we've got one that will do the trick just fine.
When it comes to fine European engineering, in certain cases nothing will do quite so well as OEM parts. At least, that's what my Volkswagen mechanic keeps telling me as I need to sit down to breathe when he hands me the bill. In this case, the price isn't so breathtaking on these Walther magazines. They're the magazine meant for the gun. Coming in an attractive blued steel, these 15 round, double stacked 9mm magazines run like the a Walther should: smooth and reliable. You'll be neither shaken nor stirred by their performance.
---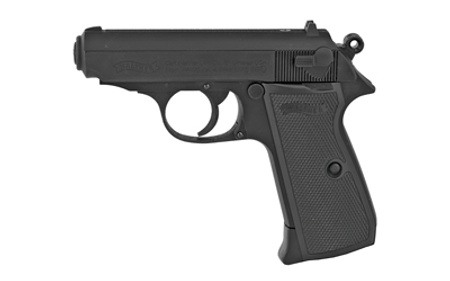 You bought a Walther. Go ahead and try to convince me that it being the preferred handgun manufacturer of James Bond had nothing to do with that. With that said, Bond's preferred gu not exactly a modern concealed carry solution. It's a PPKS in 380. Don't get us wrong, they're fantastic guns, and finally being imported again, but it's also a single stacked, all metal gun that carries single digit numbers of rounds. The P99 is a better concealed carry gun in almost every respect.
With that said, the PPKS is a fine-looking gun to say the least, and there's a way to justify picking one up. This one, an Umarex airsoft replica, shoots .177 in BBS. Now, why on earth is it on this list? First and foremost, we both know you're going to want to do a James Bond costume at a party, and you're going to need this for that. Second, airsoft is a great way to get more trigger time without having to spend money on 9mm ammunition. While not exactly the same in terms of operation as the P99, the more times you press a trigger in practice, the less you'll have to think about it when things get real. Also, getting into airsoft as a hobby is one way to get some tactical experience in a relatively safe way.
---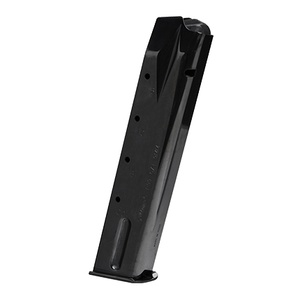 Now, back to the P99AS, the real deal slinging 9mm parabellum rounds. The firearm comes with standard 15 round, double stack magazines that fit very well into the overall midsized frame of the gun. With that said, we get that ammo capacity is a major deal and in some cases, 15 rounds may just not do the job.
If you find yourself in a bad situation, you might want 5 more rounds on tap. For those situations, consider this Walther 20 rounder. It's basically just a longer version of the OEM 15 rounder. This would be a great secondary magazine to have in a bag that you carry when you're carrying the Walther in a holster. That way you both maintain concealment and have potentially more firepower at hand if need be with this Walther P99 accessory.
---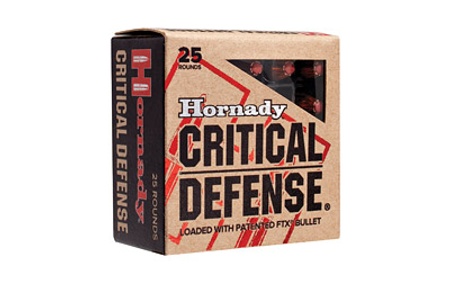 With all of this talk of magazines, you're probably going to need some ammunition. Given that we're talking about the P99AS in the context of it being used as a concealed carry weapon, it makes sense that we're going to use defensive ammo that is designed for the task at hand. There are a few reasons to use some variation on a hollow point, but it basically comes down to being extremely effective and less likely to penetrate through a target when compared to ball ammo.
Here, we recommend the Hornady Critical Defense ammo. These 115 grain rounds come with their flex tip, which are basically hollow points with a little bit of plastic in the front to help them feed better, which we like for the sake of smooth functioning of the gun.
---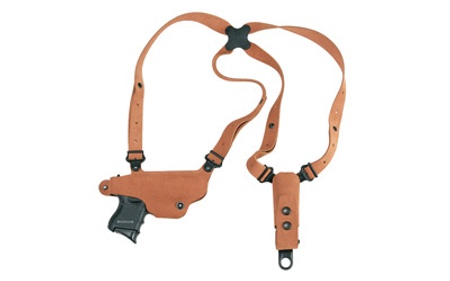 Remember the whole James Bond thing we were talking about with the PPKs just a minute ago. Well, we're not quite done with that just yet. We still need a way to get the gun on your person and concealed. If your'e the kind of person who wears a jacket all the time, or simply lives in a cold climate, or you've been tasked to infiltrate a European casino to find the leader of a terrorist organization we have an idea for you.
Not much says old school cool quite like a shoulder holster, making it the perfect Walther P99 accessory. This one, by Galco, is set up for right-handed use and is pretty simple. There's a clip on the right side that goes on belt loop, and the thing hags over onto your left side, allowing for a cross body draw. This takes a bit of training to avoid sweeping your left arm with the muzzle, but can be extremely quick. It's also a very comfortable way to carry. This one is sized for the Glock 43, but since it's leather, I have a good feeling you'd be able to get the P99AS in there as well with a bit of effort.
---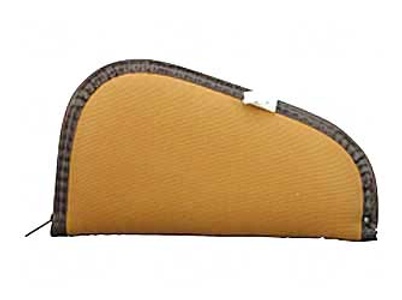 Unsurprisingly Walther makes an extremely nice handgun. Sure, it's meant for concealed carry but that does not mean that you should not take all necessary precautions to keep your firearm as nice as possible for as long as possible. With that said, we get the feeling that you'll be taking your P99AS to the range relatively often. You could just chuck it into a range bag and be on your way or keep it in a holster but this would violate a lot of ranges rules.
Instead we suggest picking up a nice but simple handgun case in order to keep the Walther nice and secure on the way to and from the range. The Allen cloth handgun case does the job quite nicely and is a great Walther P99 accessory. Basically, it's just a zippered bag in which you can place your pistol. Once you're at the range, though, you unzip it and then can use it as a pistol rug. This will help keep things nice and scratch free at the range. At a price this low, it really is pretty much a no brainer.
---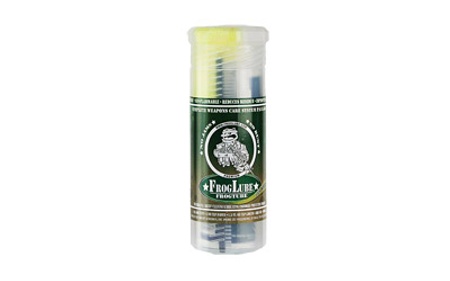 Keeping with the theme of maintaining your 9mm concealed carry pistol as well as possible, you're going to need to clean it after you get back from the range, or at regular intervals even if you didn't shoot it. To that end, we looked for a cleaning kit that was both excellent, and easy to toss into a range bag.
We think we found just the trick with the FrogTube system from FrogLube. A lot of folks swear by FrogLube as the best in the business, and we generally agree. This handy little tube comes with solvent, CLP paste, CLP lube, a brush and a towel al in a package that is self-contained and doesn't take up much room. It's a handy thing to have in your bag and a perfect Walther P99 accessory.
---
9. Birchwood Casey Target
Speaking of the range, you're going to need some targets when you get there. Most ranges have either simple circles or black/blue silhouettes that certainly get the job done, but we think you can do a little better in terms of training aides. With that said, one easy way to get better training, is with a better target.
These, by Birchwood Casey, are great CCW training targets. In addition to the major silhouette, they have boxes in both the high chest and mid head area. That is to say, the places where you want your rounds to go in a self defense situation in order to stop the threat as quickly and effectively as possible. We think these are an excellent target to have on hand.
---
If you're considering a Walther, chances are you are not new to the handgun game. At some point, you may have the option or need to store more than one handgun on the shelf in a safe, or, if it is responsible to do so, in a cabinet of some sort.
If that's the case, we recommend this Snap Safe Rack. It's pretty self explanatory. Put the rack on the shelf and the pistols in the rack. This would be a great way to display your handguns in an otherwise secure room.
---
Parting Shots…
In this list, we make recommendations to help you make the P99 your concealed carry pistol of choice. We think Walther made a great 9mm handgun in this case, one that can take full advantage of contemporary technologies in both firearms and ammunition design to put up some stiff competition to Glock and others. With good magazines, some new sights, and some maintenance, the Walther P99AS will likely be a favorite of yours, just like it is one of ours.
---